I got a bunch of viruses on my computer and part of me thinks it's because of downloading books from sketchy sites but honestly I looked up Zenoscope comics images the other day and that could just as easily have been the source…
Did I mention that I found a stack of them in my room? My library seems to have undergone some sort of Shitty Comic/Neoliberal Book fungal bloom. It's like the Sea of Decay from Nausicaa except with badly drawn softcore and Thomas Friedman, and there's no hope of an eventual ecological recovery, it's just pretty much all downhill from here.
Anonymous said: I just signed those Ferguson-related petitions AND IT FELT REAL GOOD. And just for the fuck of it I used a name from the gender I identify as. Which is the first time I've done something like that. That is all.
Keep that revolutionary spirit strong!
I had been on the ground helping Al Jazeera America cover the protests and unrest in Ferguson, Mo., since this all started last week. After what I saw last night, I will not be returning. The behavior and number of journalists there is so appalling, that I cannot in good conscience continue to be a part of the spectacle.

Things I've seen:

-Cameramen yelling at residents in public meetings for standing in way of their cameras

-Cameramen yelling at community leaders for stepping away from podium microphones to better talk to residents

-TV crews making small talk and laughing at the spot where Mike Brown was killed, as residents prayed, mourned

-A TV crew of a to-be-left-unnamed major cable network taking pieces out of a Ferguson business retaining wall to weigh down their tent

-Another major TV network renting out a gated parking lot for their one camera, not letting people in. Safely reporting the news on the other side of a tall fence.

-Journalists making the story about them

-National news correspondents glossing over the context and depth of this story, focusing instead on the sexy images of tear gas, rubber bullets, etc.

-One reporter who, last night, said he came to Ferguson as a "networking opportunity." He later asked me to take a picture of him with Anderson Cooper. 

One anecdote that stands out: as the TV cameras were doing their live shots in front of the one burnt-out building in the three-block stretch of "Ground Zero," around the corner was a community food/goods drive. I heard one resident say: "Where are the cameras? I'm going to go see if I can find some people to film this."

Last night a frustrated resident confronted me when he saw my camera: "Yall are down here photographing US, but who gets paid?!" 
(via kidcrimefighter)
buzzfeed you! black emperor

We're trapped in the belly of this horrible machine and you'll never believe what it can fill up your wallet with

Top 5 Reasons People Don't Sleep Anymore On The Beach

This One Woman Lifted Her Skinny Arms To Heaven Like Antennas… And You Won't Believe What Happened Next

These 10 People Think They're God Because They Wear a Robe and Can Send People Up the River for 20 Years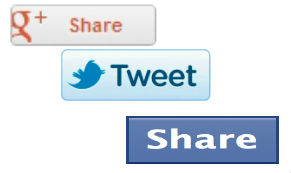 (via jethroq)
Apparently Blogger does the same thing, look at this:

Incredible.
Why do they do it this way?
Holy Shit facebook actually stores all their images in a single file, I assume so that they can fuck with people trying to grab their little icons:
Wait, is the Adventure Time episode "Breezy" actually "controversial"?
And do people really think Adventure Time has gone downhill?
Like… who are these people, exactly? What are they looking for from this show? Are they the same people that hate Act 6 of Homestuck? Because that would make a lot of sense to me, actually, for a number of reasons.